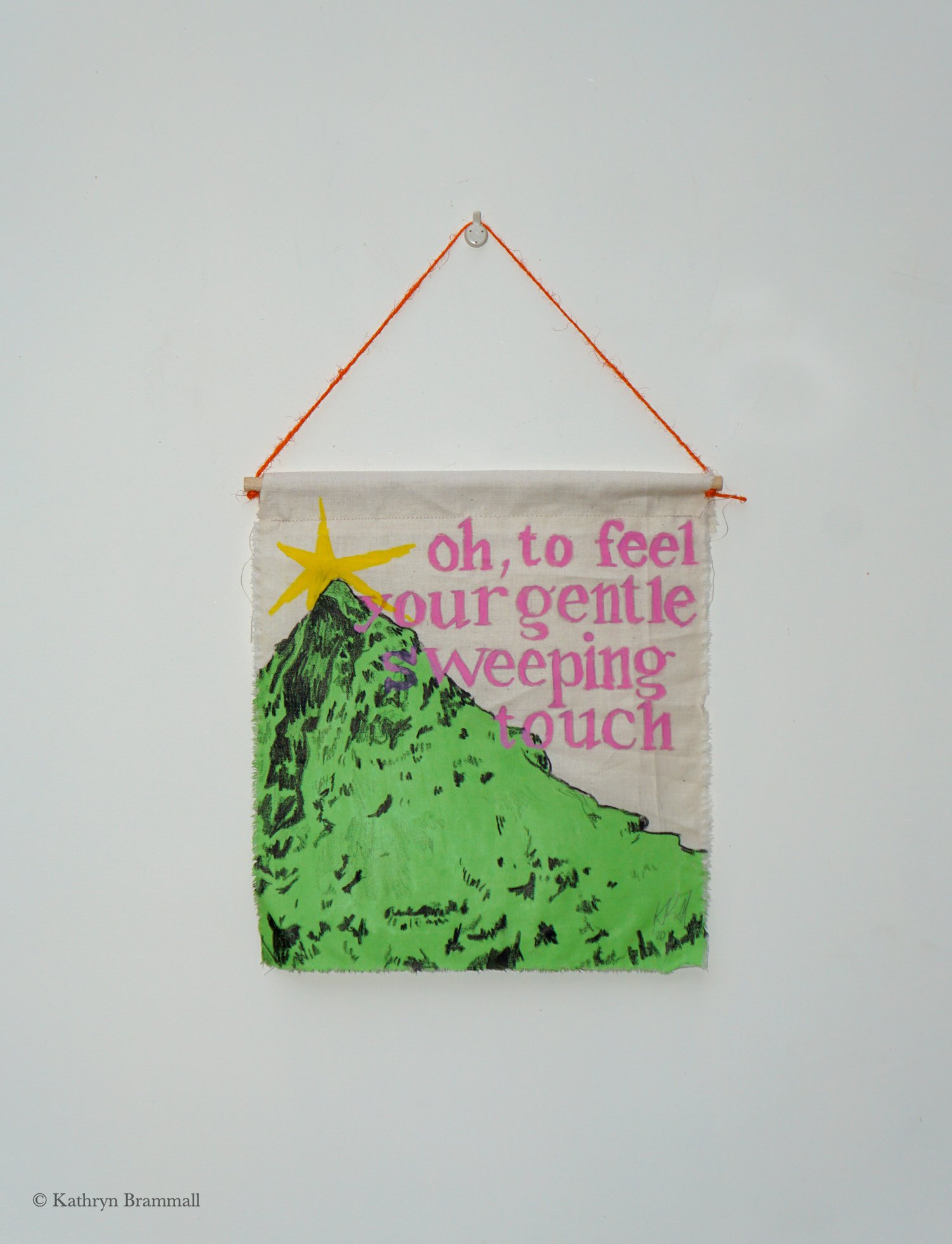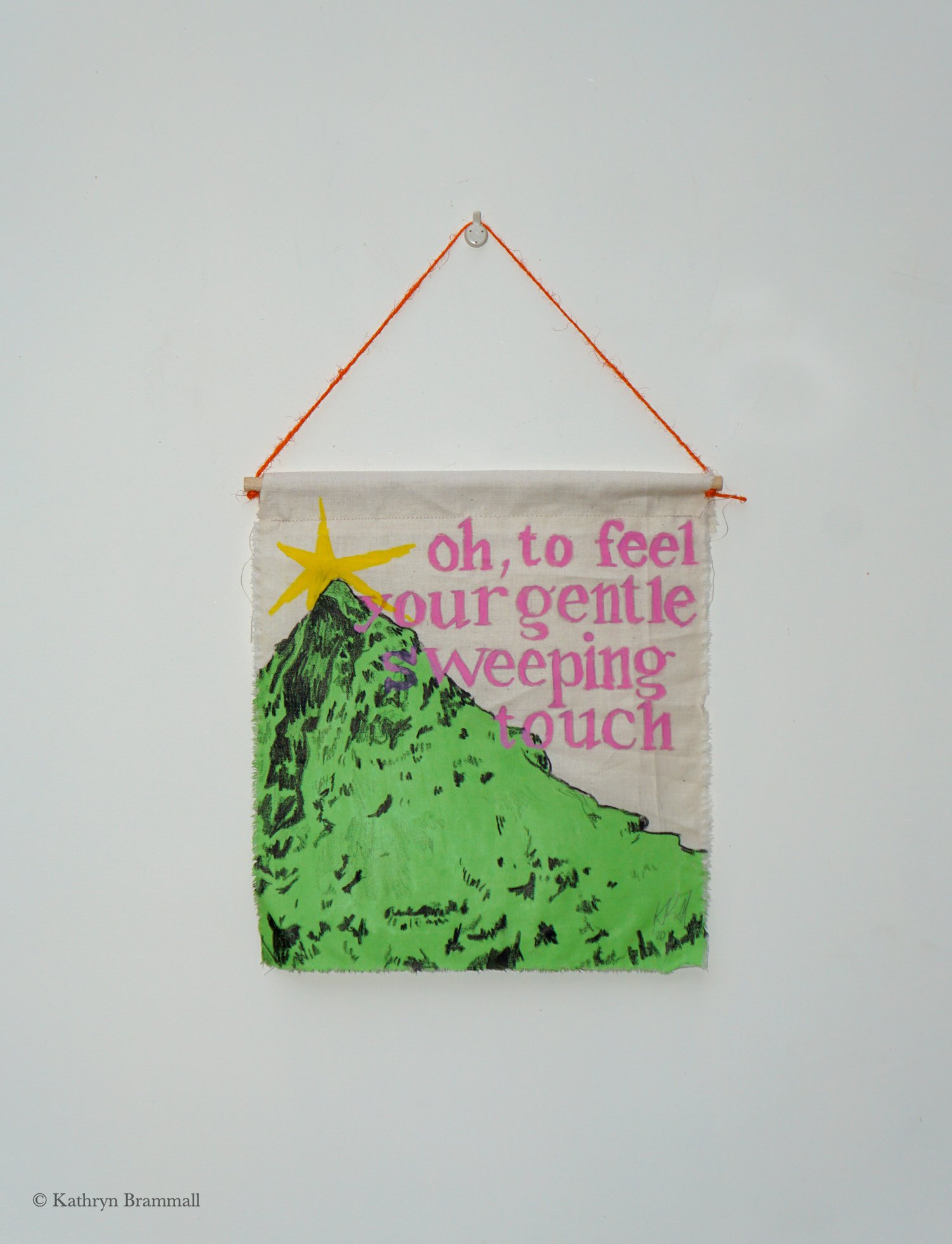 'Oh, to Feel Your Gentle Sweeping Touch' - Original Painting
£100.00 / Sold Out
Original painting in part of the ongoing series 'Love Letters to the Mountains'; using my own poetry, and referencing my own mountain photography, this project is a declaration of my love (and the love of all mountain lovers) to the mountains. Each painting is unique, and the same line of poetry is never repeated; you will always hold a unique part of an open 'letter' to the mountains.
Acrylic, oil pastel and pencil on untreated Calico fabric, 28.5cm x 30.5cm. Hung with a 30cm wooden dowel and 50 cm of coloured twine.
Each painting has the opportunity to be part of my project; simply disassemble the painting, carefully fold and carry with you on your next journey into the mountains (or even any nature hike), photograph it in the mountain scenery and send it to me via email or instagram ([email protected] or @kathrynbrammall). The paintings are on fabric for this intended purpose, and your photo could be featured in my series!
Every painting is carefully wrapped in tissue and sent in a waterproof bag to ensure safe and careful delivery. The wrapping is gift ready.